Our Chief Tax Accountant is Gerald L. Fister, EA. Jerry received his Bachelor of Science (BS) degree in Accounting from Cal State University Long Beach in 1972 and his Master of Business Administration degree (MBA) from Cal State University Fullerton in 1981. He earned his Certified Management Accountant (CMA) certificate in 1983 and became an Enrolled Agent (EA) Admitted to Practice Before the Internal Revenue Service in 1989. Mr. Fister has extensive industry experience as a management accountant, financial analyst, internal auditor and accounting manager in the retail industry. He is a member of the National Association of Enrolled Agents and the Institute of Management Accountants and has been preparing tax returns for over 40 years. He has been an Orange County resident for over 50 years.
Our Marketing Manager is Connie J. Fister. Connie attended Fullerton College and Brigham Young University prior to suspending her university studies to become a full-time mother. She is an active volunteer in various civic and religious organizations. Connie has received various service award recognitions from the PTA, the Boy Scouts of America and the Girl Scouts. Connie is a natural marketing person and as we often like to say, "She never met a stranger". Her personality is infectious and she is a strong advocate for the business in the community. Jerry and Connie have seven children, five of whom have worked in the business over the years. Three of their sons are Eagle Scouts and have served full-time missions for their church. Connie and Jerry also have 15 grandchildren. Connie recently returned to college in an online program offered by Brigham Young University, Idaho in pursuit of a degree in Professional Studies.
Kaylin Deardeuff, one of our grandchildren, is sharing a 'funnel cake' with her grandma.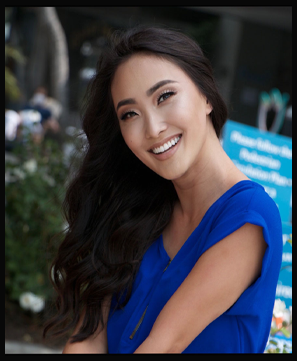 Akela Shin is our Senior Office Assistant. She has been with us since 2016. Akela has an associate degree in Business Administration and Dance. She is currently attending California State University of Long Beach as a full-time student to continue her education in Accounting. She is part of the Accounting Society and will pledge to be a part of Beta Alpha Psi in the Spring. Akela is also a dance instructor and performer. Her favorite styles of dance are tap, modern, hip hop, ballroom, and Polynesian. She is a self-motivated and continuously strives to learn about the changes in the new tax season. Her goal is to become a CPA and continue being a dance instructor. She is a very pleasant and outgoing person. She is also motivated to succeed, and we are happy to have her working with us as we watch her grow and accomplish her goals.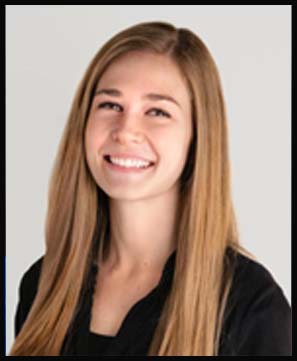 Natalie Ludlow is our new Office Assistant. Natalie received her Bachelor of Science (BS) degree from Brigham Young University Idaho in 2020. She majored in Communication with an emphasis in Public Relations and a minor in Visual Communication. Natalie has bookkeeping and marketing experience from her previous position as an Apartment Manager. She is excited to bring her unique skill set to the team and make a positive impact. Natalie speaks Spanish and is thrilled to communicate with any Spanish speaking clients. She is new to the Fullerton area and excited to befriend the community. Aside from her professional background, Natalie enjoys soccer, volleyball, hiking, camping, photography, dog walking and exploring Southern California's beaches.